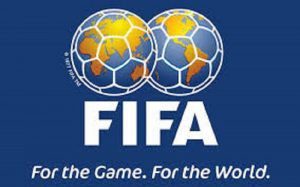 The host of the 2026 Fifa World Cup is due to be announced on Wednesday, on the eve of the 2018 tournament in Russia.
Football's biggest tournament will either be awarded to Morocco or a "United" bid of the US, Canada and Mexico.
On the day before the 2018 World Cup, delegates from 207 nations will cast their votes at the annual conference in Russia.
Delegates are faced with a choice between a slick United bid, or the bid from Morocco which bring the tournament to the African continent for a second time.
The United bid was highly rated by a Fifa taskforce who pointed to their stadium and travel infrastructure across the three nations as a key advantage.
Morocco, on the other hard, would be seen as a higher risk choice. The north African nation would have to build many of the stadiums required for the event. Fifa warned last month "the amount of new infrastructure required for the Morocco 2026 bid to become reality cannot be overstated".
Many expect the bid to go to the United coalition as they are the lower risk choice. This will be the first time 48 nations take part in the tournament, and the football community will be keen to make sure the event runs smoothly.
The United States lost out on the 2022 tournament to Qatar, the awarding of which has been mired by corruption allegations starting a chain of events leading to the downfall of Fifa president Sepp Blatter.
Moroccan bid leader, Hicham El Amrani, argues their 12 host cities are "very close to each other", while there will be huge travelling distances involved if the United bid from the American continent wins.
For Morocco to win the tournament they will have to rely on support from Uefa. France in particular has lobbied for the French-speaking Moroccan bid.
The Moroccan bid has the backing of most of Africa following a call from Ahmad Ahmad, the head of the Confederation of African Football.