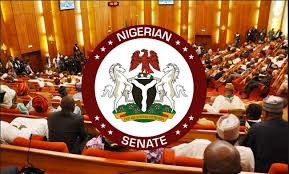 The Senate has passed the 2018 budget with an increase to nine trillion one hundred and twenty billion naira (N9.120 trillion naira) more than the eight point six one two trillion naira (N8.612 trillion) presented to it by President Muhammadu Buhari in November 2017.
The budget was passed at Wednesday's plenary after it was presented by the Chairman of the Senate Committee on Appropriation, Senator Danjuma Goje.
Senate President Bukola Saraki congratulated his colleagues for the passage and charged the executive to ensure full implementation of the fiscal document to grow the economy and provide more jobs.
Saraki also commended all medical doctors in the Senate and Nigeria for the document as one percent has been allocated to the health sector with special target on primary health care
He however regretted that fuel subsidy could not be captured in the 2018 budget noting that the expenditure of close to a trillion naira for fuel subsidy without budgetary provisions was illegal.