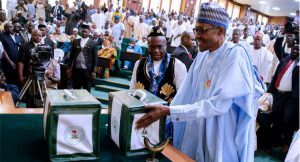 The Senate has asked President Muhammadu Buhari to urgently transmit a supplementary budget.
This is to cover the billions of naira being spent illegally on fuel subsidies without appropriation by the National Assembly.
The Senate also wants the supplementary budget when sent, to capture the 496 million US dollars used to pay for the purchase of 12 super Tucano aircraft without parliamentary approval.
Advertisement