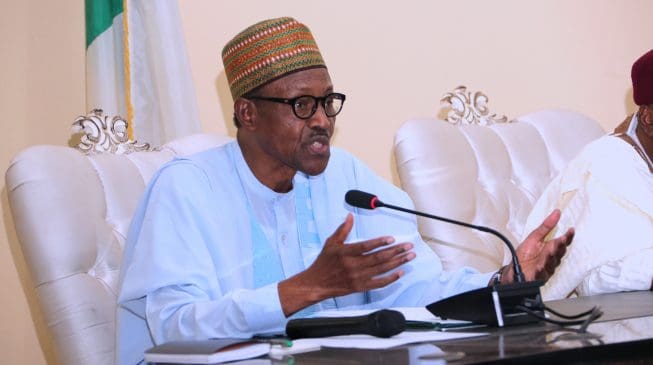 President Muhammadu Buhari said the Fulani herdsmen responsible for killings in Nigeria were trained and armed by Libya's Muammar Gadaffi.
According to a statement issued by Femi Adesina, the Special Adviser to the President on Media, Buhari made the comments while receiving the Archbishop of Canterbury, Justin Welby, in London.
Buhari lamented that "irresponsible politics" has been brought into the farmers/herders' crisis but assured that solutions will be found, and justice for all concerned.
He says the problem has always been there but has been made worse by the influx of armed gunmen from the Sahel region into different parts of West Africa.