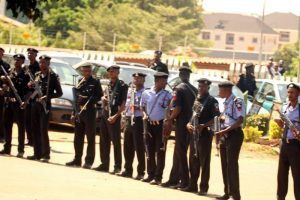 Police in Ogun State have called for support and collaboration from local hunters in the state in order to have effective grip of crime control in both urban and remote villages across the state.
The Commissioner of Police, Ahmed Iliyasu made this known in Abeokuta while highlighting some of the programmes listed for use in penetrating the interior and to checkmate crime activities in the hinterlands during a capacity building programme for hunters in the state.
The Police boss said hunters in the state are now expected to act as whistle blowers for the Police, by supplying them useful information to combat crime and criminality in the state.
He urged other stakeholders to always talk when they see storage things in their locality and should not wait until crime is committed before reporting to the Police.
Advertisement