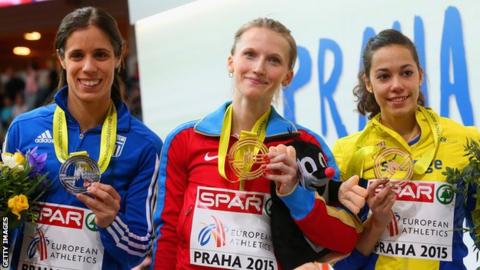 Eighteen Russian athletes have been cleared by the IAAF's doping review board to compete as neutrals.
The governing body received more than 80 applications from Russian athletes, with priority given to those seeking to compete at the World Indoor Championships in Birmingham in March.
Russia was banned by the IOC and excluded from this year's Winter Olympics in Pyeongchang, following an investigation into allegations of state-sponsored doping.
A list of 389 Russians who could potentially compete as neutrals in South Korea has however been drawn up by the IOC.