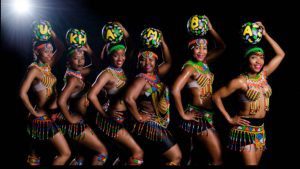 The International Carnival Calabar was won by Brazil's Band from city of Rio de Janeiro. The long awaited Calabar
Carnival which involved 26 countries has come and gone. Despite the fact that Brazil's representation came from the city of Rio de Janeiro, rather than the previous performers who came from Sao Paulo, they still kept the audience
engrossed and ended up winners of the competition with 790 points.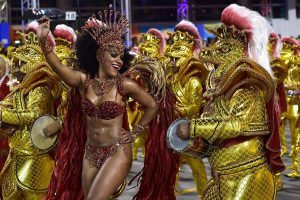 This partially due to a brilliant enactment of Capoeira, an Afro-Brazilian martial art that combines dance, acrobatics and music, developed mainly by African slaves in the 16th century. South Africa were second with 757 points while Ghana came third with 742.
The excitement at the annual Carnival went up a few notches on Friday night through Saturday morning as bands from different countries took centre stage at the International Carnival Calabar.
Numerous African countries were represented through ensembles who brought a lot of traditional dances under the lights of the stadium to entertain as well as educate on each country's history.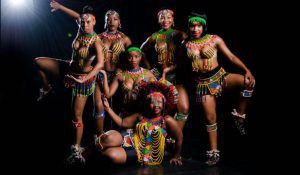 Performers from across the globe thrilled the audience at the full capacity U.J. Esuene International Stadium, with each unique performance exciting the boisterous crowd in different ways.
There were cultural dances from Ukraine, Mexico and Ethiopia, acrobats from Senegal, Croatia and Kenya, as well as flag twirlers from Italy, Tanzania, Kenya and Swaziland were some of them, and South Africa with two different sets of performers displayed energetic Zulu war dances.
The Ghanaians were especially engaging, with a combination of female dancers and drummers, and male acrobats and magicians.
The affinity between Calabar and Brazil was again on display as a masterfully costumed Brazilian band kept the audience on the edge of their seats with a combination of music, dance and acting.
The International Carnival was the climax of a series of activities that attracted more than a million revellers over the previous few days in what the Carnival Comission described as an unprecedented shutdown of the city.