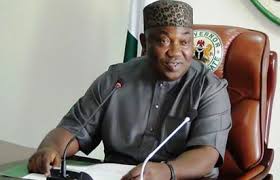 Governor Ifeanyi Ugwuanyi of Enugu State has paid glowing tributes to ex-servicemen and fallen heroes who laid down their lives for the safety and security of Nigeria, "for the sacrifices they made for our sakes and for the nation."
Speaking during the launch of the 2018 Armed Forces Remembrance and Emblems Appeal Week in the state, Gov. Ugwuanyi, who was represented by his deputy, Mrs. Cecilia Ezeilo, noted that the "great" patriots deserve the honour and credit being accorded them because of their outstanding contributions to the nation.
The governor reassured those still in service, that the country would never forget their sacrifices nor forsake them in their own hours of need. Ugwuanyi congratulated President Muhammadu Buhari and the Nigerian Military "for the gallantry of our servicemen as well as the successes that they have continued to record in the battlefields and against the security challenges currently confronting our dear nation".
While offering the servicemen the sincere gratitude, goodwill, solidarity and prayers of the state government, the governor also commended the Enugu State Council of the Nigerian Legion for the many bold initiatives it had continued to take towards improving the welfare of its members.