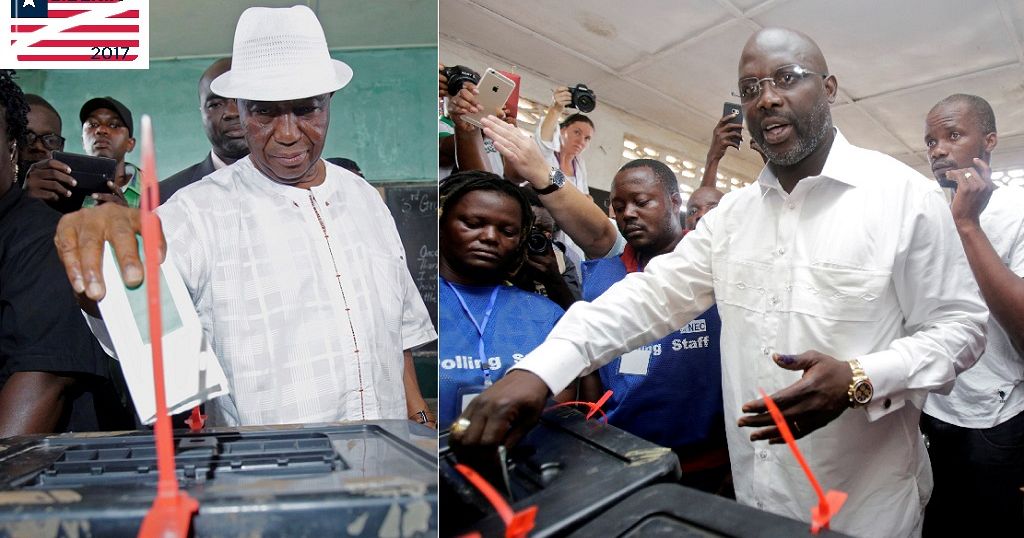 Liberia voted Tuesday in a delayed but peaceful run-off election for a new president, contested by former international footballer George Weah and Vice-President Joseph Boakai.
The Head of ECOWAS Election observation mission, John Mahama said Liberians should reciprocate the goodwill of the international community by delivering a peaceful and credible run-off election.
Meanwhile, Vice President of Liberia, Joseph Boaki has reiterated his resolve to accept the results of the presidential election run-off which is holding in Liberia, with fewer voters waiting in line than in the first round.
Voters voted to choose between, the vice president who has been in government for 12 years, and former soccer star, George Weah, who comfortably beat President Ellen Johnson Sirleaf's son Robert in the senatorial elections in 2014