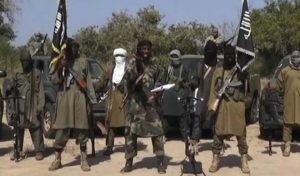 APC National leader, Asiwaju Bola Tinubu has applauded the decision of the State Governors to sanction the setting aside of one billion dollars from the Excess Crude Account to prosecute the war against insurgency and guarantee peace in the country.
Tinubu who spoke on the sidelines of President Buhari' surprise party at the Presidential villa, noted that the process that brought about the decision was transparent enough.
He insisted that the situation was quite different from what had obtained under a PDP government when funds were spent from the Excess Crude Account without seeking the approval of state governors.