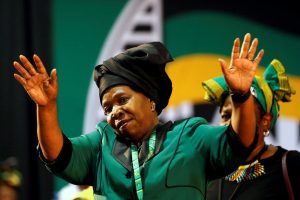 South Africa's ruling party, African National Congress formally nominated two candidates on Sunday in a race to succeed President Jacob Zuma as leader of the party.
Deputy President Cyril Ramaphosa and former cabinet minister Nkosazana Dlamini-Zuma were the only candidates nominated for the leadership position during the conference.
Whoever is elected leader of the 105-year-old liberation movement is likely to become the country's next president after elections in 2019.
Advertisement