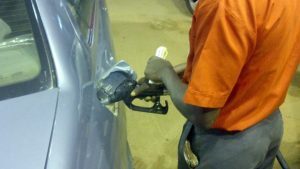 Economic and social activities in Akure, the Ondo state capital have been paralysed following persistent fuel scarcity.
Many residents of the town are now stranded across major roads as fuel scarcity bites harder.
Unlike before when many filling stations were hoarding the product, this time fuel is not available in most of the fuel stations visited by our correspondent.
Motorists and motorcyclists could not get the product forcing a few of them operating to jerk up the fare.
Many residents who spoke with TVC news described the situation as unbearable.
They called on the Nigerian government to urgently do something meaningful
before the situation gets out of control.