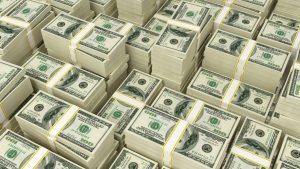 Traders locked in yields at a treasury bill auction on Wednesday, in anticipation of higher liquidity from repayments.
That paved way for Central bank of Nigeria to raise $320.64 million. The apex bank sold over 208 million dollars of one-year debt at a rate of 16 percent, slightly lower than the previous auction.
It had initially offered to sell about 151 million dollars in that maturity.
The bank sold over 34 million dollars of six month bills and 36 million dollars of 91-day paper at 13.1 percent, unchanged from the last auction.
Around 1.1 billion dollars in open market bills is expected to hit the banking system on Thursday, spurring buying at the auction.