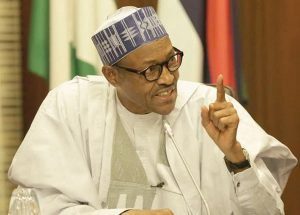 President Muhammadu Buhari has urged the judiciary to support the anti-corruption fight of his administration, while pushing for a speedy administration of justice in order to reduce prison congestion in the country.
Speaking while declaring open the 2017 All Nigeria Judges Conference in Abuja, Buhari assured the judiciary of government's commitment to obey the full provisions of the 1999 Constitution as amended.
The President stressed that observing the rule of law even while embarking on the fight against corruption is the cardinal focus of his government.
He promised the judges of his commitment to ensuring that officials of government do not desecrate the law while performing their duties.
He also commended the judiciary for choosing the theme "Strengthening Judicial Integrity and the Rule of Law" as its focus during the retreat.
Buhari disclosed to the conference that he last month wrote to all State Governors on the need for them to visit and decongest prisons.
He also wants lasting reforms that will ensure the speedy dispensation of justice in line with the provisions of the Administration of Criminal Justice Act, ACJA.
The President said the executive is poised to support the judiciary through improved funding, training and investment in modern technologies such as the adoption of case management systems.
As a sign of commitment, Buhari said the government increased the 2018 budgetary allocation of the Judiciary from seventy to one hundred billion naira in the 2018 Budget just like it did in 2017.