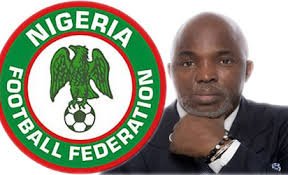 The Federal Ministry of Sports argued that there's no need to a pass a bill which will grant the Nigeria Football Federation, NFF, autonomy from the government.
The Ministry made the argument at the public hearing on the NFF bill at the House of representatives in Abuja on Wednesday.
Operating under the Nigeria Football association Act of 2004 the Ministry says the NFF already enjoys considerable freedom.
But the first Vice President of the NFF disagreed with the call saying the body can sustain itself without the government.