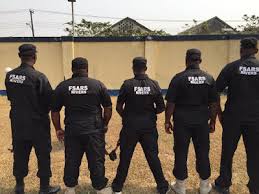 Some residents of Port Harcourt have staged a protest, calling for the disbandment of the Special Anti Robbery Squad of the Nigeria Police.
They say activities of SARS operatives no longer conform to their statutory duty of protecting lives and property.
TVC News Correspondent Uche Okoro reports that according to the angry resident, the Special Anti
Robbery Squad, SARS of the Nigerian Police have themselves become the problem the unit was set up to solve.
The protesters accused SARS of engaging in extrajudicial killing, extortion and intimidation, amongst others.
Similarly the Peoples Democratic Party, PDP in Rivers State has lashed out at some other groups whom it says have chosen to ignore complaints against the police tactical unit, SARS.
The PDP called for urgent investigation by police authorities into allegations leveled against SARS operatives in the State.
Protesting groups are also accusing the Special Anti Robbery Squad, SARS of engaging in electoral malpractices during the last rerun legislative poll in December last year.
They therefore insist that the activities of these police officers must be checked ahead of the 2019 general election.