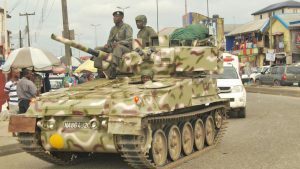 The recent rumor of a forced vaccination by the Nigerian Army on school pupils and students has set the Peoples Democratic Party, PDP and the All Progressives Congress, APC in Rivers State on a war path.
Reports of the said immunization in Port Harcourt led to panic amongst parents and the closure of many schools in the city.
Amongst persons to react to the development are the spokesmen of the PDP and APC in Rivers state, both of whom have come to openly criticize each other's reaction to the issue.