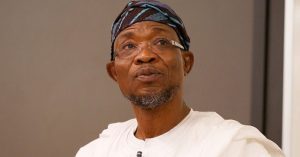 Stakeholders have been enjoined to collaborate and cooperate with Osun state government on the preparation and implementation of the long term development plan for the state.
The call was made in Osogbo by resource persons and participants at the inauguration of steering committee and other committees on the preparation of the state long-term development plan.
In their presentations, the resource persons highlighted the benefit of having a document plan for sustainable development.
They also stressed the need for the consideration of gender's statistics in developing the action plans.
Governor Rauf Aregbesola who was represented by his chief of staff, Gboyega Oyetola says the development plan will provide opportunities to link the state programmes with regional and global agenda.
He urged the committees to formulate sustainable development plan document that can translate into implementable actions for the current and future administrations in the state.
The event featured inauguration of committees that will be saddled with the responsibility of preparing a long-term development plan for the state.