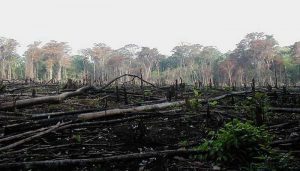 A Civil Society Group has called on the Federal Government to live up to its promise to Clean-up of the Ogoni Land an area in the Niger Delta.
They lament that so far, the government has been slow in fulfilling its promise, having done nothing tangible to prove that it is working in the right direction.
The group wants government to commence work in the Area in order to sustain peace in the region .
The federal government had on June 2016 launched the Clean-up of Ogoni Land in Fulfilment of its electioneering campaign.