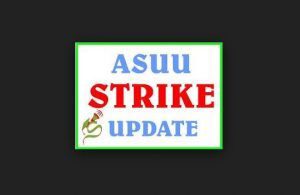 Public universities across Nigeria may come alive soon, as striking non-teaching staff have agreed in principle to end their action.
But the unions say they'll need about a week to consult their members nationwide and take a decision on ending the strike.
Representatives of the three unions, the Senior Staff Association of Nigeria Universities, the Non Academic Staff Union of Universities, and the National Association of Academic Technologist, took the decision after a meeting with government, that ended this morning.
It was only three days ago that the Academic Staff Union of Universities, ASUU suspended its one month strike.