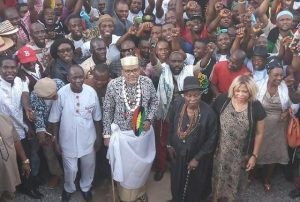 Leader of the Indigenous People Of Biafra, Nnamdi Kanu, has challenged the court order proscribing his group and declaring it a terrorist group.
Kanu's lawyer, Ifeanyi Ejiofor argued that IPOB is a non-violent organisation and the court denied it fair hearing before issuing the order.
The lawyer added that the court lacked the jurisdiction to grant such a ruling as members of the group who are mostly of Igbo extraction have no history of violence.