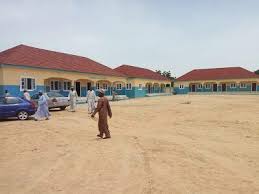 Communities where the Zamfara state  government have constructed new primary schools and renovated others, have promised to ensure they are not vandalized.
They also commended the administration of Governor Abdulaziz Yari Abubakar for the execution of various development projects in their areas.
TVC News Ibrahim Bello reports that Zamfara government recently awarded contracts for the general renovation and construction across the state of one hundred and fourteen primary schools  as well as for the construction of offices for educational secretaries.
The government also awarded contracts for the fencing of all the renovated schools in addition to provision of pit latrines in the schools.
The contracts was awarded to three hundred and thirty six local contractors. The contractors were mobilized and have already commenced work at various sites.
Community leaders in Bungudu local government areas are excited about the ongoing projects and have assured that they will protect the projects from being vandalised.
The renovations and constructions of the primary schools  across the state cost the Zamfara state government more than three Billion Naira.
The projects are expected to be completed within three months.