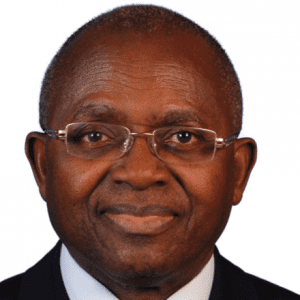 A Professor of Paediatric Hematology, Prof.  Adekunle Adekile has called on the  Federal government to support efforts geared towards mitigating  the burden of Sickle Cell Disease in Nigerian  communities, even as he urged the National Assembly to revisit the Sickle Cell Act brought before the House four years ago with a view to passing it.
Adekile, who is the Chairman, Sickle Cell Support Society of Nigeria, joined other medical experts and  stakeholders to call for development of policies including a bill on Sickle Cell Disease control and management in Nigeria. Making the call in Enugu at a forum put together by the Sickle Cell Support Society of Nigeria, SCSSN, with support from Pfizer,  he blamed poor leadership and lack of commitment for the slow paced action against Sickle Cell Disease in Nigeria. "The chunk of the problem lies on the government because over the years, they have paid lip service to Sickle Cell Disease control and management.
The government should make policies on SCD a serious one so that life of patients can be insured. The National Assembly should revisit and possibly pass the Sickle Cell Act to ensure that people with the disease are covered", he said. Sickle Cell Disease is common all over the world, particularly in Nigeria which has the largest burden with a total number of 1,500 children born every year with the disease. Noting that the problem of SCD is pervasive and many of the patients live in the rural areas, Adekile described the level care in the tertiary or secondary centres as inadequate.
He regretted that the government has not paid adequate attention to tackling the disease and that it cannot be controlled until a comprehensive National policy for the control and management of  patients is introduced. On her part, the Director, Corporate Affairs Pfizer for Sub-Saharan Africa, said community networking is critical to achieving the aim of reducing the burden of Sickle Cell in the communities. The 3-day conference   themed: "Reducing the Burden of Sickle Cell Disease in Our Communities", focused on the treatment, management and control of sickle cell disease in Nigeria.
The Medical Director of Pfizer, Dr Kodjo Soroh, said the high death rate of SCD can be prevented through proper management and increased awareness programmes in rural areas. Soroh who emphasised Pfizer's commitment to supporting activities and partnering stakeholders willing to make feasible policies towards reducing the burden of SCD in the country, observed that government needs to make policies that will guarantee treatment for all persons with the disease. Also speaking during the conference, the Director, Comprehensive Sickle Cell Centre in Ghana, Professor Kwaku Frempong said that most people born with SCD in Africa are not diagnosed and many  die as children.
The Marketing Officer of Assene-Laborex Limited, a subsidiary of Biomedomics, Pharm Santos Onuigbo, charged young people to know their genotype early enough before going into marriage.