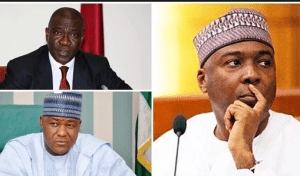 Nigeria's former President, Olusegun Obasanjo has joined other stakeholders in asking for quick passage of the Rights to Food bill by the National Assembly.
Obasanjo who believes that food security should be encouraged in the country, maintained that right to food must also come with an obligation.
He said he would prefer and canvass for four rights and they are rights to food, health, education and employment.
He noted that right to food must come with an obligation.
The President, Farm and Infrastructure Foundation, Professor Gbolagade Ayoola on his part, highlighted the significance of right to food bill and queried why rights to education, employment and others take precedence in the nation's constitution.
Participants claimed that the outcome of the advocacy will not only guarantee food security but will also put the government in position of responsibility and accountability.