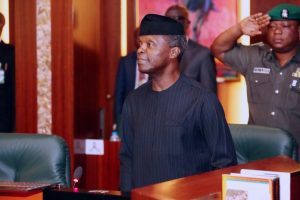 The Nigerian government says it would no longer tolerate hate speeches in the country.
The Acting President, Yemi Osinbajo, who equated hate Speech to terrorism, made this known at the National Economic Council security retreat held at the Presidential Villa in Abuja.
He said the intimidation of a population by words or speech is an act of terrorism and will no longer be tolerated by the President Muhammadu Buhari administration.
He warned that the government intends to take the matter seriously.