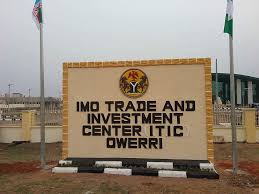 The Imo State Governor Rochas Okorocha has announced the readiness of the State to welcome investors from far and near.
Speaking in Owerri during presidential economic diversification mission to Imo state, Governor Okorocha says everything has been put in place to ensure comfort and safety for prospective investors coming into the State.
Our Correspondent Saturday Ochia reports that the minister of Niger Delta Affairs Usani Uguru Usani who led the Presidential Economic Diversification mission team to Imo State set the ball rolling by officially unveiling a booklet called Nigeria investment destination.
The Minister who highlighted what is expected from the States Governments and the investors also explained Federal Government's reasons for setting up presidential economic diversification mission.
The host Governor Rochas Okorocha used the opportunity to reassure investors of their safety and comfort in the State.
The Governor further disclosed that the ongoing urban development carried out by his administration will further boost the economy of the State when the investors arrive.