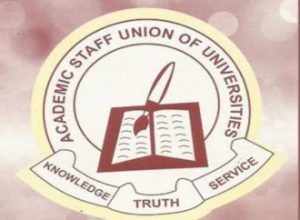 As the strike embarked upon the Academic Staff union of University enters its fourth day, members of the association at the Federal University of Technology, Akure (FUTA) have urged the Federal Government to address the issue of staff schools in federal universities.
The Federal Government had in 2015 issued a circular that it would no longer fund staff schools in federal universities.
The non-funding of the staff schools was of the reasons why ASUU is currently on strike.
FUTA Branch Chairman of ASUU, Bola Oniya lamented that the the decision of the Nigerian government to privatise staff schools was satanic and breach of the agreement reached with the union in 2009.
He noted that the staff schools are owned by government which should be adequately funded by the government.
Oniya added the union would continue to demand for the reversal of government until all the staff in the schools across Nigeria are reinstated.