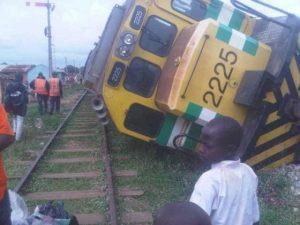 The  Minister of  Health, Prof. Isaac Adewole has reiterated Federal Government's committment toward reducing mortality and morbidity from road crashes in Nigeria. Adewole made this known when he received  the Special Envoy of the Secretary General of United Nation on Road Safety, Mr. Jean Todt, in Abuja.
He said that the Federal Government through the Federal Ministry of Health would continue to partner with the Federal Road Safety Corps (FRSC) and other relevant stakeholders towards realization of the goals of the UN decade of Action on road safety in Nigeria.
Professor Isaac Adewole He pointed out that some of the activities of the ministry are in line with the 5th pillar of the UN Decade of action which include to establish and develop a formal training for paramedics in accredited institution in Nigeria with full curriculum and placement into scheme of service in the country.
He informed that there is a fully equipped level 1 Trauma Centre at the National Hospital where victims with complex injuries from Road Traffic Crashes(RTC) are treated, adding that there are also an established National auto crash integrated data system (NACRIS),which harmonizes database of RTC in the country.
The Minister  further said that there is a development of National Policies on Emergency Medical and National Ambulance Services in the country and that the ministry has started the implementation of free treatment of victims  within the first 24 hours of incident. In his remark, the  Minister of State for Health, Dr. Osagie Ehanire said that the FMOH has a consolidated Emergency Medical Service on various highway corridors, he mentioned that a pilot of the scheme was undertaken on the Abuja/ Kaduna Highway corridor during the closure of the Nnamdi Azikwe International Airport in April this year.