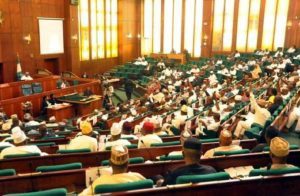 The House of Representatives has voted to restrict the tenure of the President and Governors.
292 members voted in support of the amendment to the Nigerian Constitution, with three voting against and another abstaining.
But the house wasn't able to get enough votes to have State Independent Electoral Commissions deleted. 229 lawmakers voted for the deletion, 51 voted against, and one abstained.
The house toed the line of the senate, when it came to reducing the age at whom candidates can run for election. They got 21 votes more than the required 240.