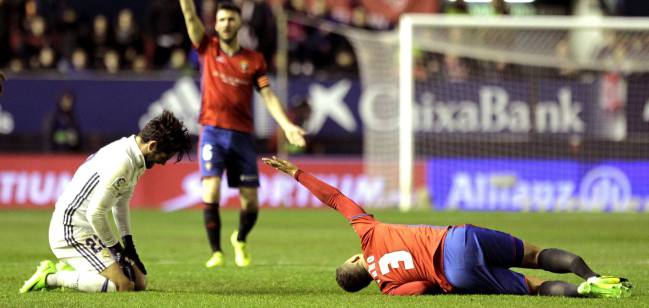 Osasuna has announced that defender Tano Bonnin broke the lower part of his right leg against Real Madrid on Saturday.
Tano was the second player in La Liga after Aleix Vidal to suffer a horrific injury over the weekend, having left Osasuna's 3-1 defeat to Madrid on a stretcher after he collided with Isco.
Consequently, a medical report released by the Pamplonans confirmed "a tibia and fibula fracture of the right leg" for the 26-year-old, who spent the 2010-11 campaign with Los Blancos' C team.
The injury rules him out for the rest of the season and leaves his participation at the start of 17-18 in doubt.
Advertisement