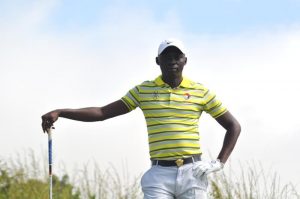 The former Chief Executive Officer of the Professional Golfers Association in Nigeria, Shola Lawson, has decried the lack of developmental programmes for the sport in Nigeria.
Lawson believes this and lack of sufficient competition is affecting golf in the country.
He said this at the 7th edition of the Daniel Ogechi Akujobi Memorial Charity Golf Tournament at the Ikoyi Club 1938 in Lagos.
The Charity competition, used to raise funds in help of indigent youths and people in need in the area of education and health, attracted more than 190 players.
Competitors comprise men and women who tee for the trophies and top prize in memory of the late Daniel Akujobi.