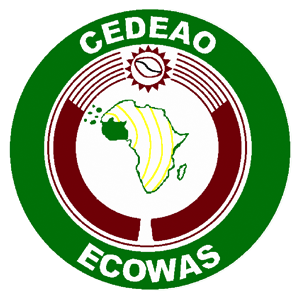 TVC N. The Economic Community of West African States, ECOWAS, has said the full adoption of a single currency was currently under threat due to the steady decline of Nigeria's currency, the Naira. ECOWAS had set 2020 as the year to achieve the adoption of a single currency for the region.
This was the consensus view of members of the Technical Meeting of ECOWAS Macroeconomic Policy Committee on Multilateral Surveillance, during a two-day technical meeting in Abuja yesterday.
Out-going chairman of the committee, Ommy Sar Ndaiye, who noted that the commission had made remarkable progress in its macroeconomic policies, urged the committee to chart the way forward for the economy of member states.
She said the depreciation of the value of the naira and other economic challenges facing member states were affecting the economy of the entire region and also the plans for the adoption of a single currency in the region. "The depreciation in value of the Naira and other economic factors in Nigeria are affecting ECOWAS. We all know that whatever happens in Nigeria weighs heavily on our economies. If there are challenges there, it would reflect on the region," she said. She urged the committee members to look inward and find better ways to strengthen economic ties within the region.
In his remarks, Commissioner of ECOWAS Macroeconomic Policy and Economic Research, Mamadou Traore, while stating that the aim of the session was to take a look at the 2015 report, monitor, evaluate and make appropriate recommendations that would help revive the economy of member states, lamented that "despite efforts by the commission to strengthen the economy of ECOWAS, the economy is still vulnerable to external shocks." He urged member states to update their database on a regular basis on measures that would drive economic growth and also furnish same to the commission for proper information.