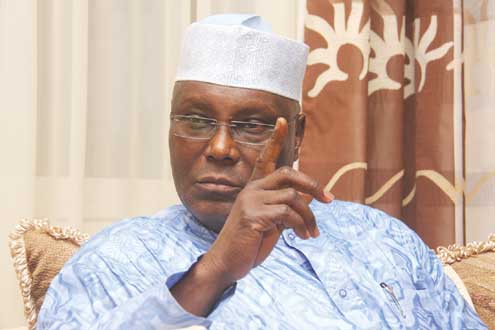 Former Vice President Atiku Abubakar has admonished states with regional affinity to collaborate and invest massively in infrastructural development rather than go it alone or wait endlessly for the Federal Government.
Atiku spoke at a book launch on Nigeria's federalism in Abuja where speakers warn that calls for self-actualization by some groups should not be dismissed.
Abubakar faulted the institutional framework upon which Nigeria's federation is built and calls for an urgent review.
He believes Nigeria has too many weak and unviable states and says this can be corrected using regional partnership.
The book reviewer and a former Permanent Secretary, Tunji Olaopa no less agreed with the former Vice President.
Commendations came the way of the group of writers for not only canvassing decentralisation of power, but also advising policy makers to engage more in dialogue as against the use of brute force on separatists' demand for independence.
And just before the programme winds down, Atiku seeks urgent actions in redressing what he calls the nation's top-heavy federal system which he says works only for the elite at the expense of the larger population.