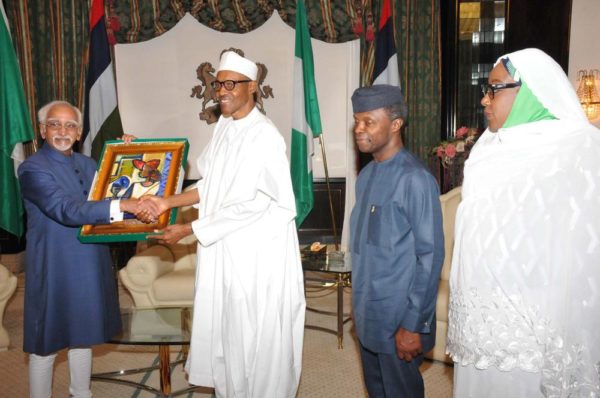 The Vice President of India, Mohammed Hamid Ansari has concluded his 3-day state visit to Nigeria with a lecture on the Legacy of Indian Freedom Movement, at the University of Lagos.
He expressed delight at visiting Lagos for the first time.
The host Vice Chancellor, Professor Rahamon Bello described Ansari's visit as beneficial for mutual partnerships.
In his address, the Vice President said Nigeria's rich cultural, linguistic, religious, and ethnic diversity must be seen as sources of strength and not obstacles.