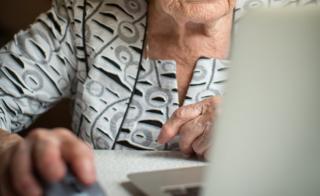 Four people have been arrested in the UK over internet fraud.
They were suspected to have posed as Microsoft staff who claimed they uncovered software defects with the PC of their victims.
Report said the fraudsters had been investigated by the UK police for about two years.
The incident has forced Microsoft to publish advice online to warn customers of scams.