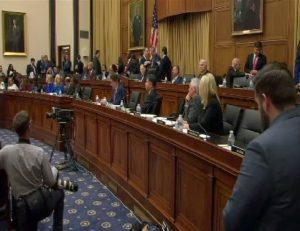 A Democratic-led House panel has approved a measure to hold U.S. Attorney General William Barr in contempt for refusing to hand over an unredacted copy of the Mueller report on Russian election interference, as President Donald Trump invoked the legal principle of executive privilege to block its disclosure.
This approval is coming after President Trump asserted executive privilege to block the full Mueller report and its underlying evidence from being released.
The House panel voted along party lines on the contempt resolution, after Mr Barr defied a subpoena to hand over Mueller's full unredacted report.
The White House described the panel's actions as a "blatant abuse of power," saying it had left Trump "no other option" than to invoke executive privilege.