Turkey has finally given an official statement on Saudi journalist's death.
Istanbul's chief prosecutor's office revealed Jamal Khashoggi was suffocated as soon as he entered Saudi Arabia's consulate and his body was thereafter dismembered and disposed of.
The statement follows weeks of media reports about the murder at the Saudi consulate in Istanbul on October the 2nd.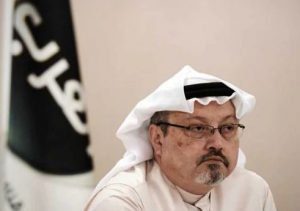 Khashoggi's death has escalated into a crisis for Saudi Arabia, which at first denied any knowledge of or role in his disappearance.
Turkey has demanded more details including the whereabouts of Khashoggi's body and who ordered his killing.