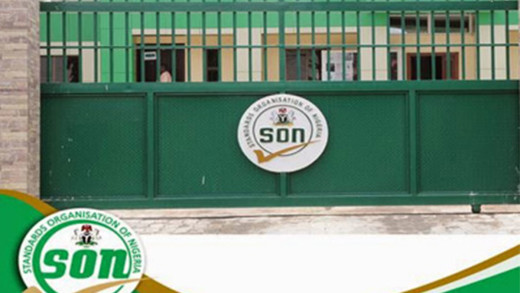 The Surveillance, Investigation and monitoring unit of the Standards Organisation of Nigeria has cracked down on a warehouse in Lagos for contravening standards guidelines.
Officials of the agency sealed up the warehouse for flouting the Nigerian Industrial Standards.
It was alleged that the owner of the warehouse imports white cement and re-bags the product with a different brand name, passing them off as locally manufactured goods.
The agency said the action violates guidelines on manufacturing.