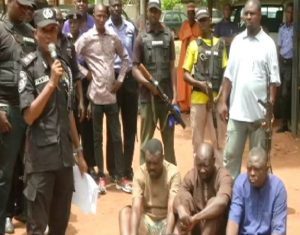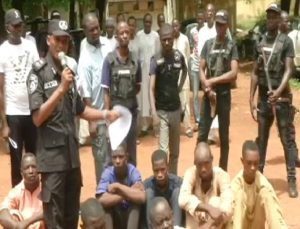 The Sokoto State Police Command has warned criminals to stay away from the caliphate as it is committed to making the state hot for criminal elements.
The State Commissioner of Police, Ibrahim Ka'oje sounded the note of warning while addressing journalists during the parade of suspects arrested at different location in the state.
It is three months since the Police in Sokoto launched the operation Puff Adder  following instructions from the Inspector General of Police
Since the launch the police have engaged in many battles against armed bandits and other criminals elements operating in the caliphate.
Despite the number of casualties on its personnel in some communities in the state, the police through collaboration with sister security agencies have recorded some level of success in the fight against bandits and other criminals.
But the state's Police Commissioner is worried about the increased involvement of youths in  unnatural sexual practices in the state
He also warns car snatchers, drug peddlers and other criminals to stay away from the state as the police will not spare anybody involve in crime no matter how highly placed.
Earlier, the Commissioner was at Turaki Model Primary School, Sokoto where he was a pupil between 1969 and 1975.
He  donated a Zebra Crossing on the road leading to the school entrance.