Former USA Gymnastics national team members Tasha and Jordan Schwikert on Monday filed civil lawsuits against the organization, disgraced ex-team doctor Larry Nassar, and the U.S. Olympic Committee for failing to prevent sexual assault of young women in their care.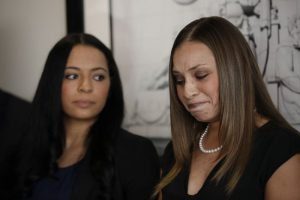 The complaint, filed in the Los Angeles County Superior Court, seeks to hold the defendants accountable , stating the abuses could have been prevented if the bodies had taken sexual abuse allegations seriously and maintained a culture of accountability and transparency."
Nassar was sentenced in February to up to 125 years in prison after some 200 women, including Olympians, testified about decades of abuse at his hands.
Both USA Gymnastics and the USOC did not immediately respond when asked to comment on the lawsuits.