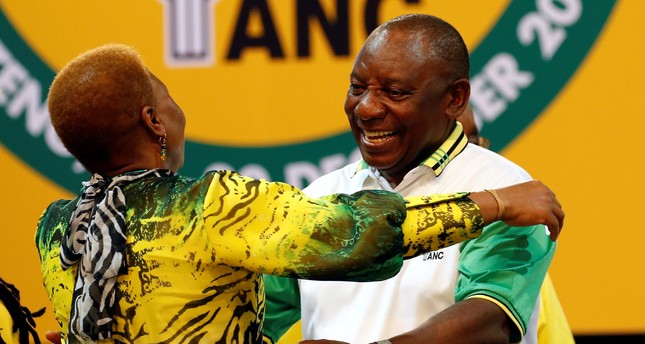 South Africa's Deputy President Cyril Ramaphosa has been elected as the new leader of the ruling African National Congress, bringing Jacob Zuma's troubled leadership to an end.
A total of 4,776 delegates were eligible to cast their ballots after procedural delays that held up the start of balloting.
The move puts Ramphosa, 65, a veteran of the anti-apartheid struggle in position to become the next president of the country after elections in 2019, as the ANC holds a voting majority.
Ramaphosa has vowed to fight corruption and revitalise the economy, a message hailed by foreign investors.
Meanwhile, South Africa's President, Jacob Zuma, says he is happy with his contribution to the party.