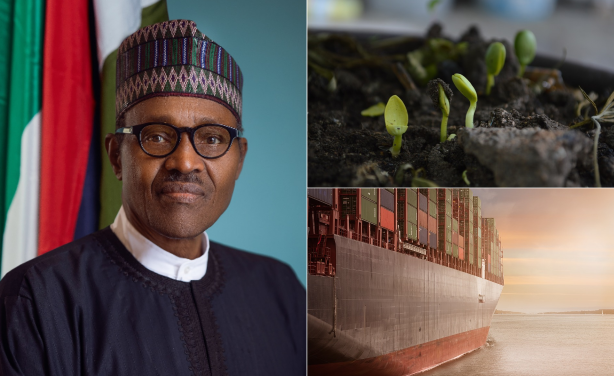 President Muhammadu Buhari has directed the Central bank of Nigeria to stop providing foreign exchange for importation of food into the country.
President Buhari made the disclosure on Tuesday in Daura, Katsina state while hosting the All Progressives Congress (APC) governors to Eid-el-Kabir lunch at his country home in Daura.
President Muhammadu Buhari said the directive is based on the steady improvement in agricultural production and attainment of full food security.
He added that the foreign reserve will be utilized strictly for diversification of the economy.
The President noted that states like Kebbi, Ogun, Lagos, Jigawa, Ebonyi and Kano have taken advantage of the Federal Government's policy on agriculture with huge returns in rice farming.
He urged more states to plug into the ongoing revolution to feed the nation.