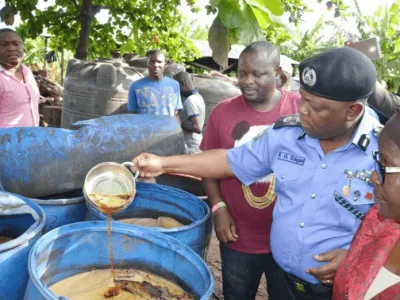 The Police in Lagos have uncovered an illegal local distillery company in Igba Afa, Igbogbo Bayeku area of Ikorodu barely one week after discovering one in Mushin.
Leading a team of policemen and local government officials to the factory built on an acre of land Commissioner of Police, Imohimi Edgal said they produce fake malt, stout and beer in the brewery.
According to him, though five suspects have been arrested in connection with the crime, the production site will be forfeited to the lagos state government.
He attributed the discovery to a result of the partnership between the police and residents in the state.