A financial expert, Samuel Nzekwe, has advised the Central Bank of Nigeria to intensify efforts to  enforce  the implementation of  its  financial guidelines  in banks, to forestall collapse of the financial sector  in the  country.
Nzekwe, a former President, Association of National Accountants of Nigeria said if Skye Bank had strictly followed and looked into the CBN financial guidelines on granting loans to investors, the bank would not have problems.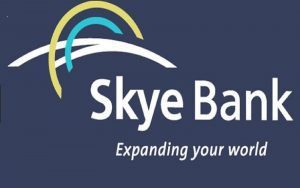 CBN Governor, Godwin Emefiele, announced on Friday last week that Polaris Bank had taken over the assets and liabilities of Skye Bank.
Meanwhile, the Nigerian Stock Exchange has suspended trading on skye bank shares.
According to the NSE, the action is taken following the regulatory action of the CBN that revoked the license of skype Bank.