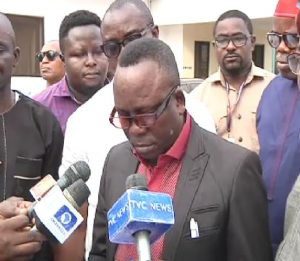 Members of the Ondo State House of Assembly are insisting that a snake fell and disrupted their plenary last Wednesday.
Addressing Journalists at the end of their parliamentary meeting on Tuesday evening ,the lawmakers said the Assembly has the worst structure in Nigeria.
According to them, no fund has been released to the state House of Assembly for capital projects in the last five years in spite of budgetary provision.
The lawmakers say the Constitutional status of the legislature as an independent arm of government deserves to be respected.
Last Friday, The State Governor,Rotimi Akeredolu had visited the Assembly complex to ascertain the lawmakers claim.