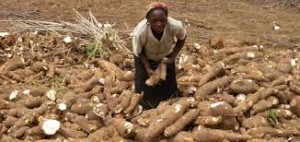 Farmers in Ogun State have been supported with 36 million Naira which was disbursed to seven farmer groups under the FADAMA THREE additional financing programme.
The programme is a joint initiative of the federal and state governments to support farmers, especially those who specialized in growing of Cassava and rice production.
The checks were presented by the Commissioner for Agriculture, Adepeju Adebanjo.