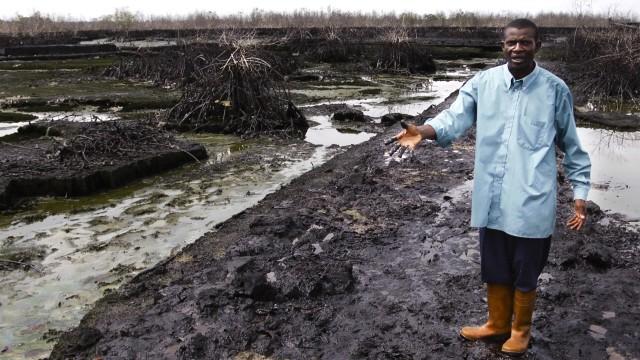 Key players in the struggle for environmental remediation in Ogoni land have expressed some satisfaction with the progress made so far in the implementation of the United Nations Environmental Program, UNEP report.
But speaking on the ongoing cleanup exercise, they said more should have been achieved so far.
TVC News Uche Okoro reports that in February 2017, the former minister of environment, Amina Mohammed performed the groundbreaking for the Integrated Contaminated Soil Management Center in Ogoni land.
The structure is expected to serve as the operational base throughout the entire lifespan of the cleanup process.
Shortly before this launch, a project coordinator was appointed to oversea the day to day running of the project.
On the basis of these achievements since the implementation of the UNEP report was launched in June 2016, some Ogonis believe the cleanup exercise is on course.
However, funding has continued to remain a challenge.
Meanwhile, another environmentalist has advised the governing council of the UNEP report implementation to work urgently with its project coordinator with a view to creating a framework that would allow easy monitoring of the cleanup exercise.
Already, expectations are high that the initial set of capacity building for 1200 women from Ogoni land would commence almost immediately.
Also,the Environmental activists want the Government to provide clean drinking water to affected communities as one of the first steps in the environmental remediation of polluted areas in Ogoni land.