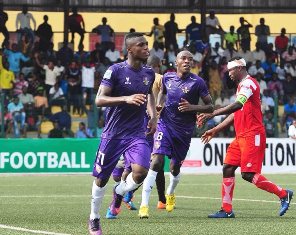 Nigeria Pro-Football League club MFM FC have threatened to report FC Midtjylland to Fifa if their striker Stephen Odey does not return to Nigeria before Friday.
The NPFL side have claimed Odey traveled to Denmark without their permission and they must be contacted before the Danish club can let the attacker train and play reserve matches.
The club Media Officer Olawale Quadry confirms the player's trip to Denmark but he says it is just to look at the conditions and not to train with Midtjylland.
Odey has scored 14 home goals this season in the NPFL.