The Nigerian government has shut down three of its embassies abroad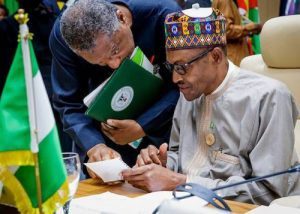 and downsized another one due to insufficient funds.
The Minister of Foreign Affairs, Geoffrey Onyeama, disclosed this in a statement in Abuja on Thursday.                                       According to the statement, the scope of operations had to be reduced in the affected country missions due to paucity of funds.
He said the country could no longer cope with the huge financial demands from Nigeria's over 100 missions abroad, therefore, operations had to be shut down in Sri Lanka, Czech Republic and the Republic of Serbia while the embassy in Ukraine has been drastically downsized.
Onyeama added that the decision to shut down the affected missions were taken because they were in a terrible state that did not reflect well on the nation's status.