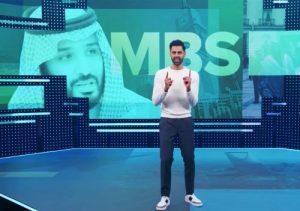 Netflix has removed from its streaming service in Saudi Arabia an episode of a satirical comedy that was critical of the kingdom's rulers.

The second episode of Patriot Act, with US comedian Hasan Minhaj, was removed following an official complaint that it had violated Saudi anti-cyber crime law.
Netflix said it strongly supported artistic freedom but had to comply with local law.
In the episode that was removed, Minhaj criticizes Crown Prince Mohammed Bin Salman over the killing of journalist Jamal Khashoggi in the Saudi consulate in Istanbul in October.
Khashoggi's editor at The Washington Post, Karen Attiah, tweeted that the decision was "quite outrageous".